Arena Elite Hand Paddles- Black
Sorry, we're sold out! :(
Sizing Chart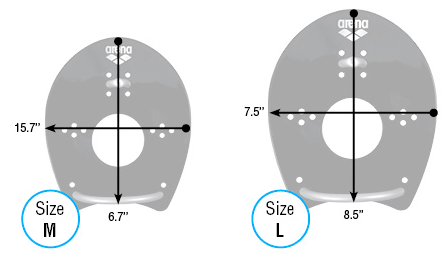 Elite Hand Paddles are flat paddles that are perfect for improving your stroke and increasing your power. A big hole has been placed in the middle to allow you to feel the water better and the pressure applied to it.
Unlike the Finger Paddles, these paddles are excellent for strength work in the water and for improving the catch phase of your stroke. They can be worn by placing your hand inside the straps or holding them at the top using just your fingers, without slotting in your hand. In this latter case the muscles of your forearm and shoulders will work harder.
The Arena Elite Hand Paddles are available in medium or large.  
FEATURES:
Multiple positions for straps.