DMC Elite Fins- Blue Ice
Sizing Chart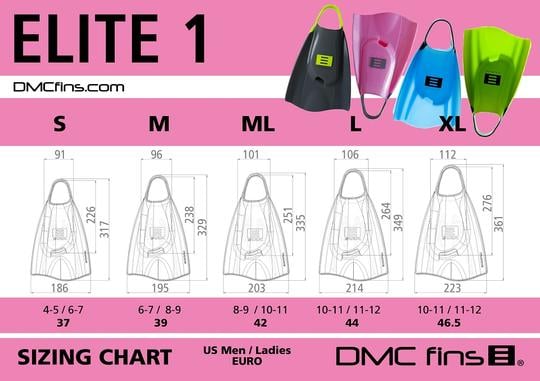 DMC swim Training Short fins are made from SILICONE and are super comfortable with much less chance of abrasion than rubber swim fins.
These swim training short fins by DMC are great for Lap swimming and particularly Serious Swim Training Used by many Olympic Class Swimming Athletes in Training and Warm Ups.

Designed in Australia these fins are made from silicone to provide superior comfort and reduce the chance of abrasion. These fins are perfect for all levels of swimming, from the occasional recreational swimmer to dedicated swimmer training for Nationals and beyond.

Features:

  Asymmetrical design
  Individual left and right foot pockets
  Soft silicon construction
  Exceptional resistance to tearing, splitting
  UV proof
  Foot strap for increased flexibility