Funkita Women's Two Piece - Blue mist
Sizing Chart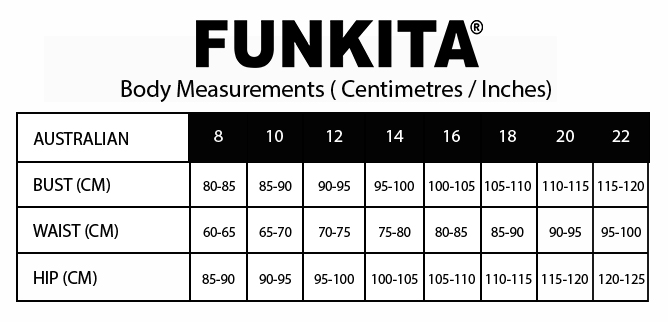 Product Specifications;
I've got moderate leg rise and full rear coverage to keep your peaches packed peacefully in position.
Remember you can tie my drawcord to keep me tight and secure so I won't go anywhere without you.
I'm made with all the care and love in production that makes me proud to be Funkita.
Made from Funkita's exclusive C-Infinity fabric, a 100% Italian polyester that is a colourful breakthrough in chlorine resistant fabric technology! 
The superior choice for swimmers, C-Infinity has exceptional strength and can retain its durability far beyond other elastane swimwear.
Ideal for frequent pool use for recreational and performance-based swimming.